Welcome To Ament Spas & Pools
Ament Spas and Pools has been providing good health, fun and relaxation to Central Minnesota since 1971. Bob and Karen Ament, the company's founders, built a great reputation for providing a quality product along with great customer service. Today, owner, Dan Kasper, with over 20 years' experience in the pool and hot tub industry, strives to maintain that same philosophy with quality products and great customer service. Whether you're looking for an inground pool, new hot tub, or above ground pool, we hope your experience with us will be special.
Ever wonder just how easy it is to get started with your Fantasy Spas hot tub? It's as simple as plugging it into any standard 110v outlet, filling it up and enjoying!
DOWNLOAD THE FREE VIRTUAL VIEW
AR APP ON YOUR MOBILE DEVICE TODAY!
Take out the guesswork from choosing your perfect spa by visualizing how it will look in any space you choose – before you buy. With Virtual View™ AR by Hot Spring you can:
Simply point your device's camera where you want your hot tub. With a touch of your finger, a three-dimensional image of the spa model you choose will appear on your screen. Walk around and look inside. Rotate and adjust its position until you find the spot that's just right for your new Hot Spring spa.
• View any spa model in 3D
• See how it fits in your space
• Browse and compare
• Send your favorites to your dealer
• Find your perfect spa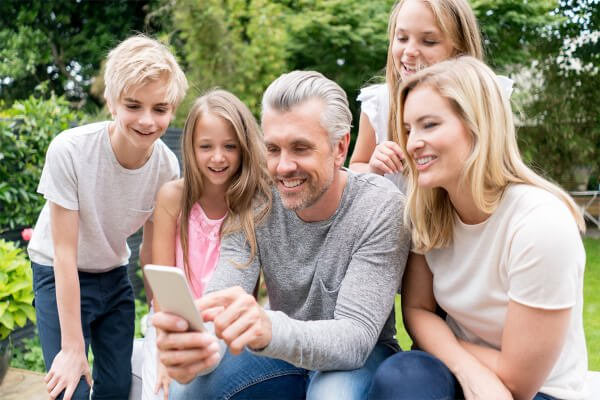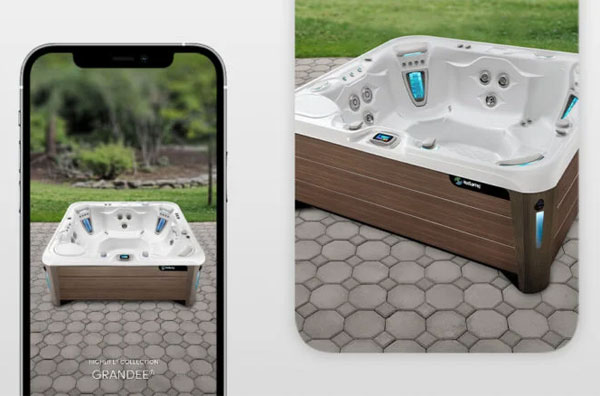 We provide top-of-the-line, quality hot tubs and spas. Our commitment to our customers' complete satisfaction guaranteed! A sampling of the products we carry includes: HotSpring Spas and Fantasy Spas. We are committed to providing our customers with the highest level of service. We are an Authorized Warranty Service Provider for all Watkins Mfg. Spa & Hot Tub products.
We offer Carvin Above Ground Pools and Titan Steel inground pools. We also carry Ultimate Pools by Cardinal that can be installed inground, above ground or semi-inground. Our pools are from simple to elegant! Please give us a call to learn more about the different options available. We have a wide variety of shapes and sizes for your family's needs. If you are ready to experience pool-side living, give us a call: (320) 252-0130.

"Ament Spas & Pools has been a pleasure to do business with! The spa has been trouble free for the four plus years we have had it. Should we ever be in the market for a spa in the future this would be the only spa store we would consider."
Larry P.
More Reviews

"Just a note to let you know that I'm enjoying my new spa, which I use two to three times a week. Your knowledge and your readily available local service made for an easy decision to purchase a spa from Ament Spas."
T. H.
More Reviews

"If you are considering the purchase of a spa, I can assure you that you will not be sorry if you buy from Ament Spas. I purchased my spa nine years ago, and as I tell everyone, if I could do business with everyone with the satisfaction I receive from them, my life would be so much brighter!"
B. C.
More Reviews
Ament Spas & Pools
2245 Roosevelt Road
Saint Cloud, MN 56301
PH: (320) 252-0130